Crossing at Dan Falls
In this series of images, Jon and I are following Ted and Matthew across the base of Dan Falls. This upstream view shows the abrupt drop of Mark Falls, below, with Matthew spotting us in case of a slip.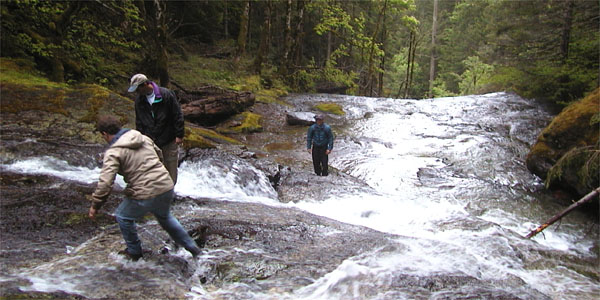 Pausing at mid-stream, Jon checks to see if I'm going to take the pluge...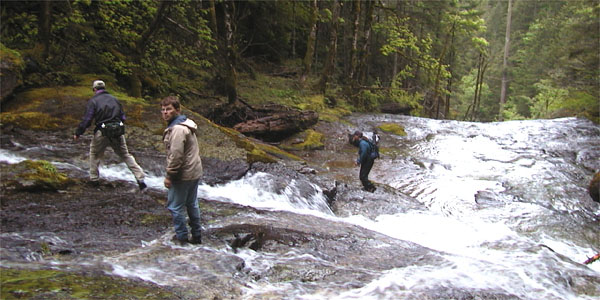 ...and then takes the last few steps across the stream.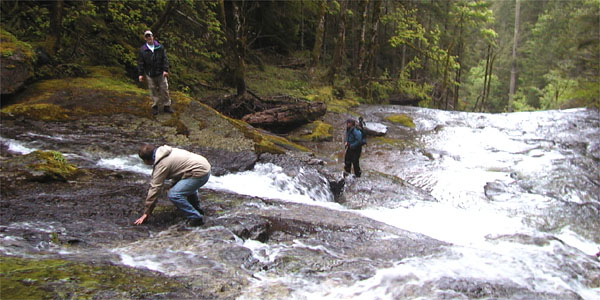 All images are ©Tom Kloster 2002, and may not be used without permission